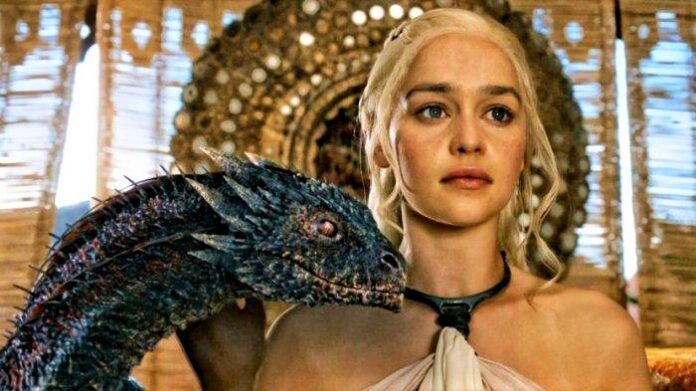 C'è anche la conferma che House of the Dragon arriverà nel 2022
L'attesa sta per finire. Più o meno. Manca ancora qualche mese, ma possiamo iniziare ad immaginarci finalmente come sarà House of the Dragon, la serie prequel di Game of Thrones. Sono passati ormai due anni dalla (controversa) conclusione dell'originale e i fan dell'opera di George R. R. Martin attendono con impazienza di scoprire questa parte della storia.
Prima di tutto, è confermato, House of the Dragon uscirà nel 2022. Viene svelato ufficialmente con una foto del cast disposto in cerchio, presumibilmente per la prima lettura del copione. Ne faranno parte Paddy Considine, Rhys Ifans, Matt Smith, Olivia Cooke, Sonoya Mizuno, Emma D'Arcy, Steve Toussaint, Eve Best e Fabien Frankel. Qui sotto i loro ruoli.